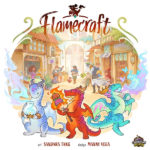 This week was my birthday. We had a fun family night, with good food and a new boardgame with the kids, the incredibly cute Flamecraft. It was a good time. I  recommend trying the game if you like simpler euros, and my daughter, who loves cute things and dragons, gives it a big thumbs up too.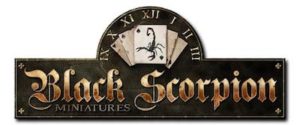 Birthdays often go hand in hand with gifts. For hobbyist, they sometime relate to the hobby. One such gift my sweet wife once gave me is the huge Pirate Giant from Black Scorpion Miniatures. It is an impressive piece, and I dreaded painting it and not doing it justice, so I postponed the project. Well, after more than a decade, I took the plunge around the same time last year and put the brush to it. So lets look back!
It was a big undertaking (see what I did there), but quite enjoyable. The biggest "miniature" I've painted to date, that's for sure. I am especially pleased with how expressive the face turned out. It isn't usually my forte, but having a model of that size helps a lot. The whole model came out well though, not just the face. I pushed myself to a higher standard than I usually do, and I think it shows.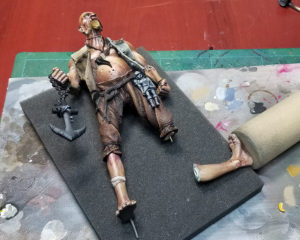 Some in-painting surgery had to happen while the project was on. I attached the model to a big wooden dowel, to hold it better, but that put pressure on one of the knee. That knee was a joint that I pinned, but after waving it for days, it finally gave up. Thankfully, the damage was minimal and easily repaired, and the model didn't fall from too high and had just a few chips that I had to paint over.
Here is the big boy, all done, nicknamed "Big Mac". The name comes from one of the hosts of the Indie Invasion podcast, with whom the giant shares a passing resemblance. And I say that in the most friendly way possible! I highly recommend paying them a listen if you enjoy miniatures games of the indie variety.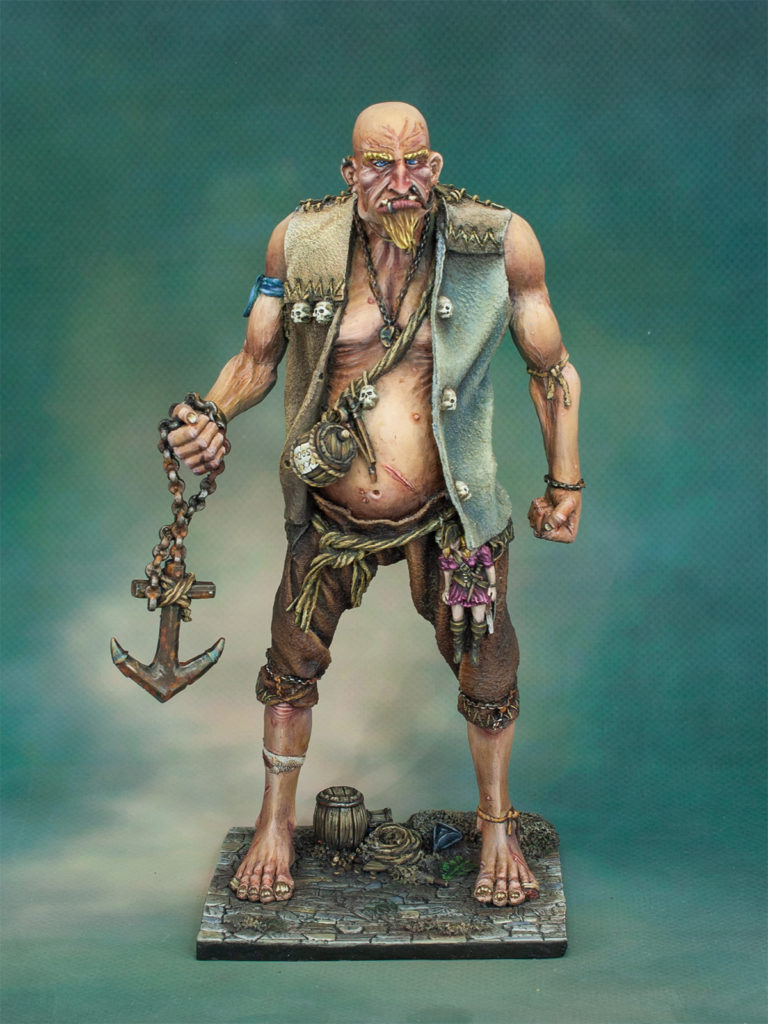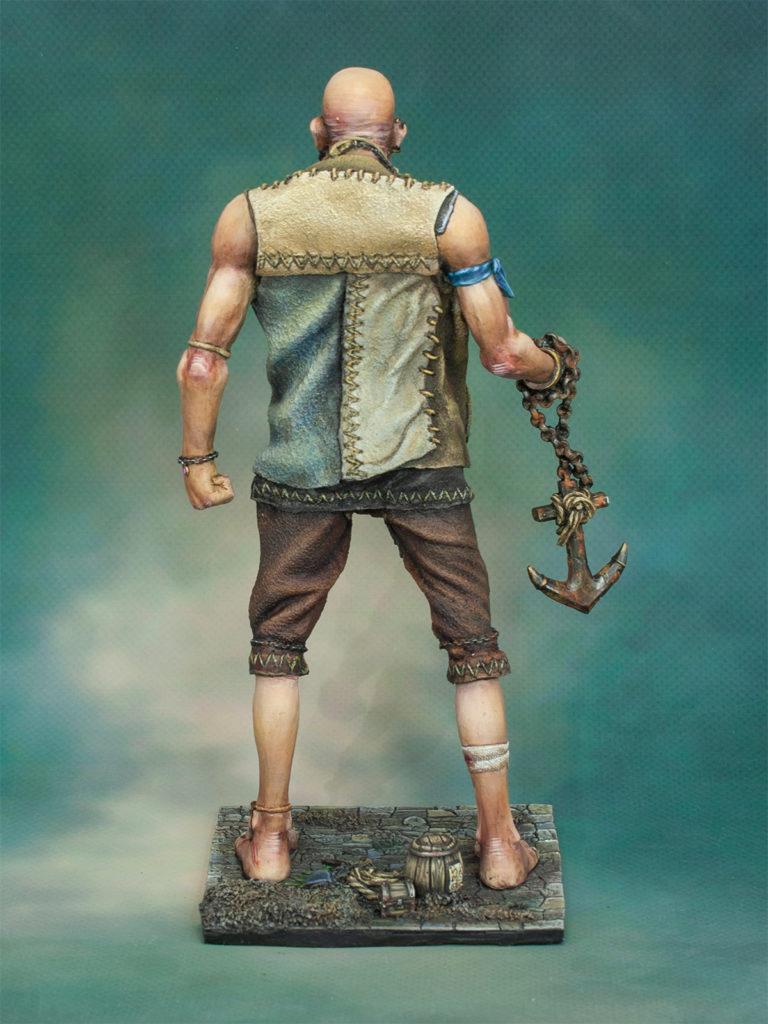 To close this post, I'm leaving you with a scale comparison of the big guy. The colourful giant on the right is the old Marauder giant, while the little zombie pirate on the left is a standard 28mm gaming model. It helps to put things in perspective.