I took part for the first time this year in the Inktober challenge. The rules are pretty simple: each day of October, make a ink drawing and share it on social media with their hashtag. For people who want them, they also provide daily prompt, to spark your creativity, or to add some restriction to your choices, depending on how you see it.
I have always been doing small doodles and drawings, but nothing serious. Recently, I realized that I a lot better with a more comprehensive concept art for sculpting, so upping my drawing game has been a personal challenge, to no great result, as I often lack motivation or ideas. Inktober was a great way to give myself a boost in productivity, as adding a deadline always helps me. I tried to stick to the suggested prompts, as it was often a good guide, but it didn't always work out with my self-added theme of stuffed animal (what I sculpt the most often), so I veered off an handful of time.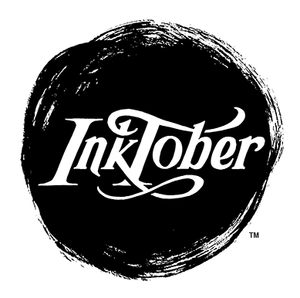 I had a lot of fun completing the challenge – a couple days late – but it was also frustrating sometimes. The prompts were often helpful, but by the end, some of them felt repetitive, and the ideas were harder to come by. I really enjoyed trying different new techniques, like line shading, solid shading, water colouring, different types of pens, and the list goes on.
Surfing the #inktober hashtag over the past month has been really inspiring. I don't see myself drawing as much in the coming months, but it sparked a renewed interest in me. I ordered some new pens of different sizes, and I'm looking forward to putting pen to paper for something else than stuffies. I also need to get some coloured pens and new paper, to test out other techniques.
You can see all 31 drawings I made down below, in order. Most of the prompts are written on the pieces, and when they are not present mostly mean I ignored them. They also all had small commentary that went with them, but I'm not copying the all here. If you want to see the thoughts that went with the pieces, look at my FB album here.