You like my stuffed unicorn and want more in your life?  However, you would like smaller ones to create a real horde of them? Now you can!
Impact Miniatures now sells smaller version of the unicorn. The smaller one (dubbed the Tiny Unicorn from now on), has an height of 20mm, compared to the 32mm of its big brother. It is 3d printed on demand in a clear blue resin. The details are impressively sharp, and outside of some changes due to the scanning progress, it is pretty much spot on.
I must be honest, I expected something far less smooth and with noticeable striation lines before I got my sample. I was blown away when I got it in my hand. After a coat of primer and some paint, the 3d printing doesn't show at all. I didn't even have to do any filing or post processing, I went straight to painting.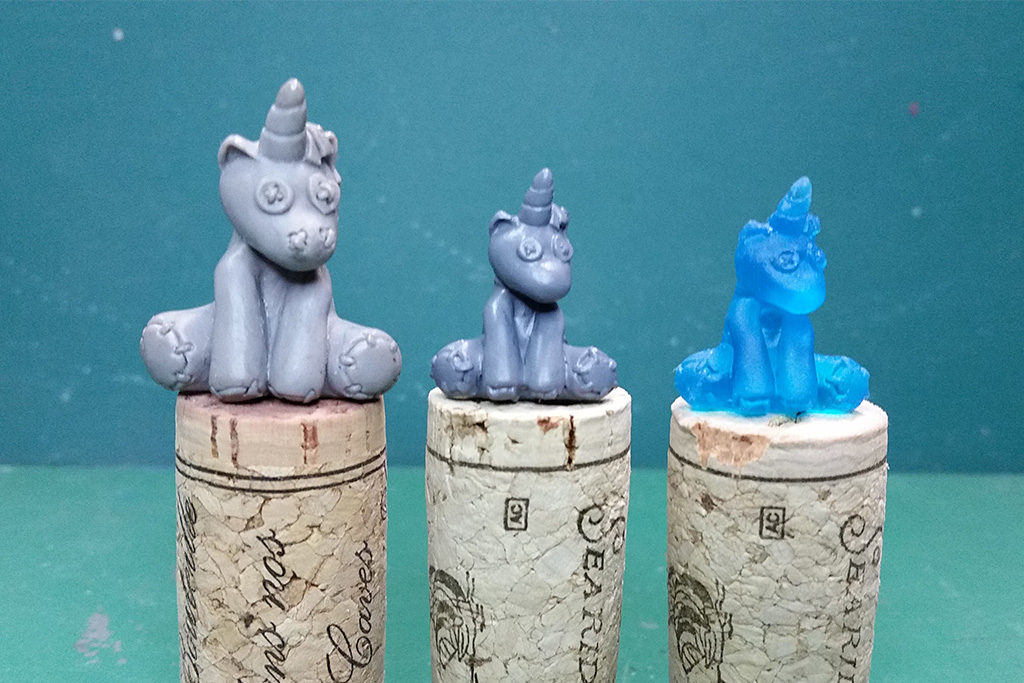 Up here you can see, in order: the original sculpt, a primed Tiny Unicorn, and a bare resin Tiny Unicorn, followed by some solo pictures to better show the quality of the printing details.
Lastly, one of the first of my own model I painted, the Tiny Unicorn in a cool blue shade, that will now follow Impact at their shows as a sample model.
So, if you are interested in getting a Tiny Unicorn, just follow the link and order away!