We all have (or almost all) a Shelf of Shame, with piles of unpainted models, waiting forever to be assembled or painted. I'm not unfamiliar to that situation. However, I also have what I coined as a WIP Table of Shame: a collection of mid-painting models that never got finished for whatever reasons, be that for weeks, or years…
The number of models on my own WIP Table of Shame is starting to get out of control, stealing work space,  and mostly sapping my painting mojo. This week, I made the decision to correct this situation.  I know myself however; I can't hard quit what I'm working on right now to finish those, or stop getting into new projects and ideas. I thus decided that from now own, and until the situation is under better control, I will have to finish something on the WIP Table of Shame anytime I  want to tackle anything new. Hopefully, it will at least slow down the creep,  if not correct the problem entirely.
The titular WIP Table of Shame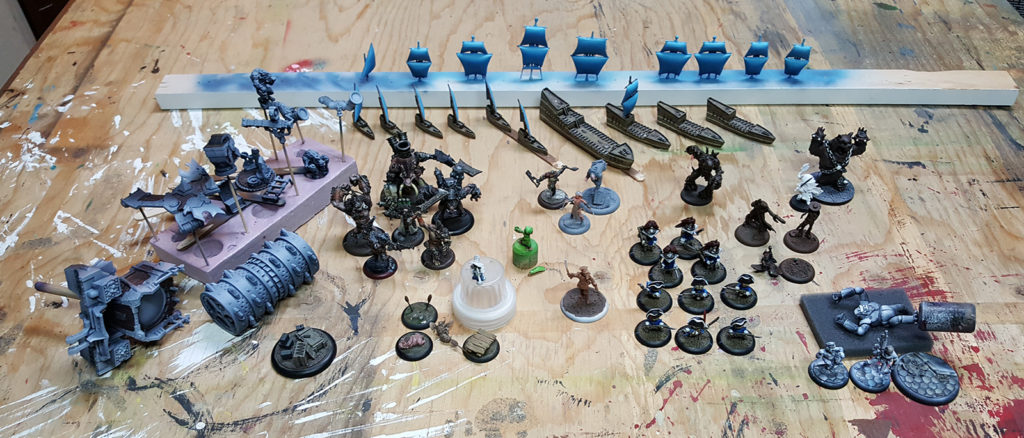 Here are the various projects in progress of painting at the moment. This list does not contain active commissions, or minis that got only assembled or primed. I'm also excluding all the partially painting Trollbloods models for Warmahordes I own, as it might double the list, and I sadly have no interest to work on (or play) that army at the moment. They have their own shelve of shame out of sight, waiting for the day they'll get back to my active play and paint list.
The pigs (Minions, Hordes, Privateer Press)
The dolls ( Britanans, Relics, Tor Gaming)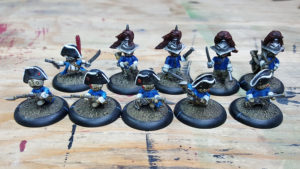 The cowboys (Guild, Malifaux, Wyrd Miniatures)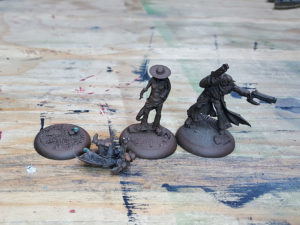 The other pigs (Gremlins, Malifaux, Wyrd Miniatures)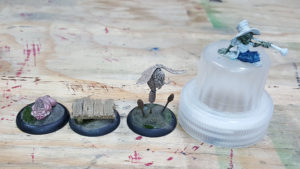 The chibis (Super Dungeon Explore, Soda Pop Miniatures)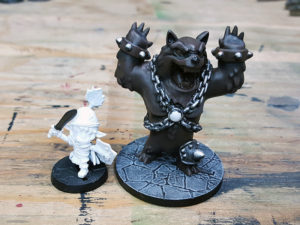 The kid (Orphans, Nemesis, Zenit Miniatures)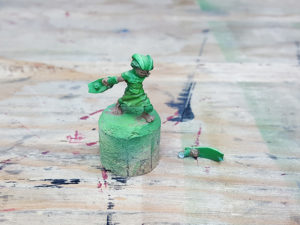 The old tree (Treeman, Willy Miniatures)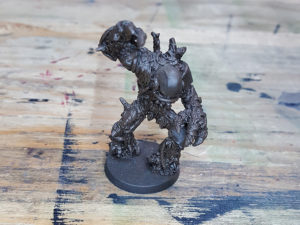 The brutes (Butcher Guild, Guild Ball, Steamforged Games)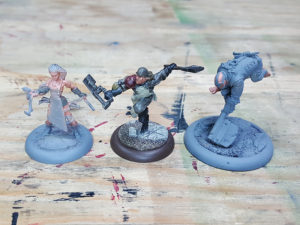 The dwarf (Undead Dwarf, Stonehaven Miniatures)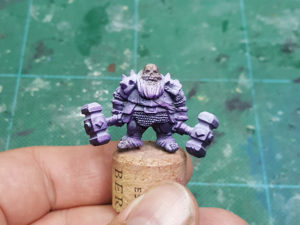 The fleet (Imperial Humans, Uncharted Seas, Spartan Games)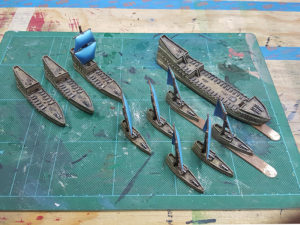 The boss (Empire of the Blazing Sun, Dystopian Legions, Spartan Games)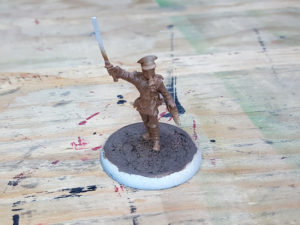 The apes (A.R.C., Pulp City, Pulp Monsters)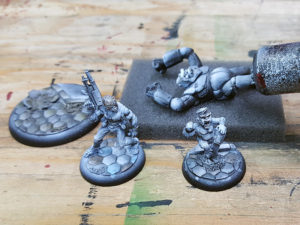 The pile (Objectives, Dystopian Legions, Spartan Games)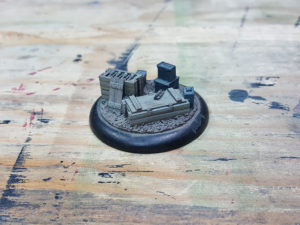 It remains to be seen if I keep at this resolution, but I hope it will have at least some positive effect on the mess in my workshop. I'll keep you updated.
And you, how much work on your own WIP Table of Shame?