Here is a list of stuff I have to sell. Models in all states (new, assembled, painted), terrain, sculpts, casts, etc. I also listed some stuff I'm looking for to trade. If anything interest you, contact me.
Guild Ball
Union
Fangtooth, cleaned ($10 CAD)
Decimate, cleaned and partially assembled ($6 CAD)
Gutter, cleaned and assembled ($6 CAD)
Harry, assembled, based and primed black ($6 CAD)
Order
Seasoned Brisket, nib ($10 CAD)
Spartan Games
Uncharted Seas – Ralgard starter ($25 CAD)
Ralgard starter, still in the box. The box is dented, but the content is still all in good shape.
Firestorm Armada – Aquan Fleet ($50 CAD)
Large Aquan fleet. Includes a v1 starter and multiple extra ships. Some ships had paint but have been stripped. Old v1 rulebook can be added for free.
Wolsung ($60 CAD)
Wolsung rulebook, card deck, Inventors starter and Harriet Kinsley blister.
Terrain
Tree trunks ($5 CAD each)
Flat top tree trunks, fits in a 2″ diameter circle.
Cast in resin. Multiple available.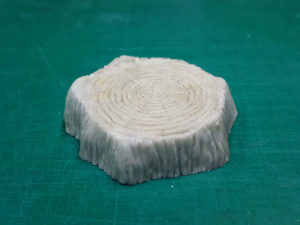 Other
Pumpkin base ($2 CAD each)
Pumpkin on a 30mm round lipped base. Can be used as a base or as a Guild Ball ball token.
Home cast in resin. Multiple available.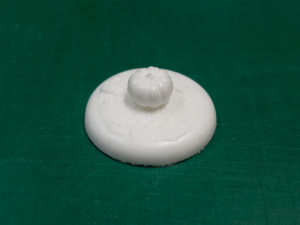 Wants
Pulp City – Settler's Green, Forgotten, Grimms, Indie Villains, minions, others
Guild Ball – Salt or Veteran Captain Salt
Aristeia – extensions, cosplay models
Moonstone – gnomes and faeries
Anyaral the World of Twilight – any faction
Relic Knights – Doctrine or Shattered Sword
Warmaster – Orcs and goblins